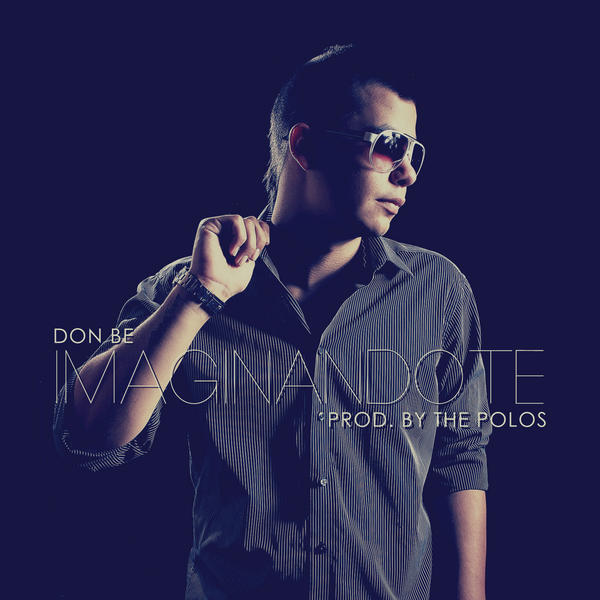 "Imaginándote" Es una canción compuesta por Don Be, Con un acompañamiento musical por parte de feid un cantautor y productor de música urbana, La canción fue grabada en los estudios de noNameStudios, Medellín (Colombia).
 "Imaginándote" fue hecha con la intención de crear un sonido nuevo que combinara el Hip Hop y al R&B original para llegar a un ritmo con un toque único y muy comercialque abarcara todo tipo de publico.
La Canción ''Imaginándote'' nace de una vivencia personal que Don Be quiso plasmar en papel y posteriormente con la ayuda de su productor y amigo Feid convertirla en música. '' Imaginándote'' es una canción que llega en un momento muy oportuno para la carrera de Don Be, es la canción con la que empieza a promocionar su primer trabajo Musical titulado ''Pa q' Hablen'' trabajo con el cual Don Be piensa precisamente dar mucho de que hablar.
 "Imaginándote" habla sobre como cuando terminas una relación con esa persona con la que llevas tanto tiempo y has compartido tantas emociones y tantos momentos, aun no has podido olvidarla e imaginas como seria si volviera a tu lado y se repitieran todas esas cosas bonitas que te enamoraron algún día y todo lo que compartiste con ella, es una canción con la que mucha gente se puede sentir identificada por que es una situación que nos ha pasado a muchos de los que no hemos enamorado alguna vez en la vida, debido a esto la buena aceptación que a tenido ''Imaginándote'' en el publico.